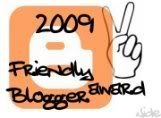 This is the Friendly Blogger Award and it was given to me by my good Indonesian friend Dewa. Dewa is a friend of mine I came across last month, and has consistently stopped by with kind words and support for this blog. Plus, he comments on posts, too. He has an Indonesian blog and also has one in English, too. Give his sites a look. Thanks for the award my good friend.

It is my hope that this award can show the spirit of friendships with bloggers all around the world.

The following are the requirements for this award:

1. Take a Photo or install one now.
2. Do not change clothes, do not trim the hair, the main image is to be captured.
3. Post a picture that is in edit.
4. Post these instructions.
5. Tag 10 people for this award.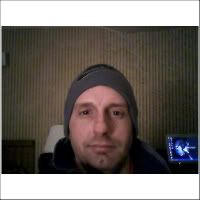 OK, here are the 10 bloggers I'm tagging for this award:

1. Lester's Legends
2. A Frank Angle
3. 3rdStoneFromTheSun
4. Arnie
5. Maxi
6. Ria
7. Aline C
8. Helena
9. Tripzibit
10. Dorothy
11. *Sharon I added her in because well...I can. Two of the people listed above already received this award so I'm she's getting it, too.

Thanks to all my blogger friends!